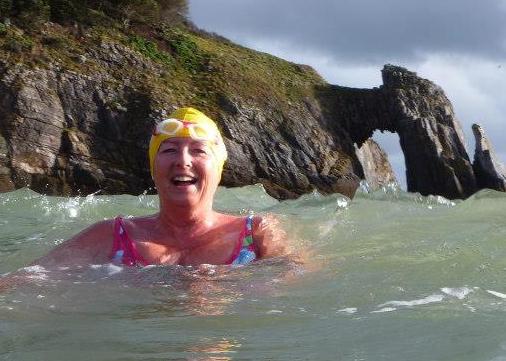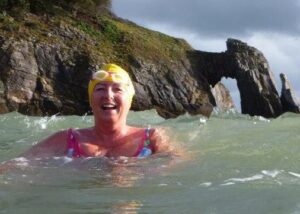 In our modern, hectic world there is growing evidence that taking the time to reconnect with the natural environment offers huge benefits for our physical and mental health and wellbeing.
Seven out of 10 people admit they're losing touch with nature. And more than a third of parents admit they could not teach their own children about British wildlife.
Yet we know that there are huge mental and physical health and wellbeing benefits from contact with nature.
Many Naturally Healthy interventions offer a chance to learn new skills, meet new people and increase activity levels in a safe and supportive way. Regardless of age or fitness there is something for everyone. Our 'Naturally Healthy' work is pulling together partners from the health, wellbeing, community and environment sectors to ensure that we can all benefit from Devon's fabulous natural environment.  Please get in touch with Tom or Kirstie if you would like to get involved.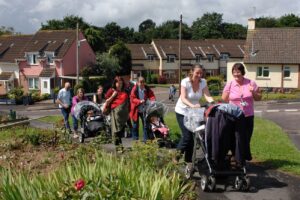 Our Naturally Healthy pages have lots of information on the evidence base, links to naturally healthy opportunities, information on Social Prescribing, NHS Forest, our annual Naturally Healthy month in May and how to get involved.
Find our more about Naturally Healthy opportunities across Devon
Naturally healthy stories – Hear from people who have benefited from being naturally healthy.
Join Naturally Healthy Forum
Get involved in Devon's Naturally Healthy Forum and join a group of cross-sector partners that are motivated to provide everyone with better opportunities to access the mental and physical health benefits of connecting with nature.
Share your Naturally Healthy activities
In order that link workers, social prescribing projects and other health and community partners are aware of Naturally Healthy initiatives we are encouraging partners to list their projects and activities on the Active Devon Activity Finder. This is a great way to promote your organisation and your activities and it is completely free. Information on how to upload to the site is available through an FAQs document and you can register your organisation on the A-Z Directory and your activities through the Activity Finder.  Please remember to include 'Naturally Healthy' and other relevant keywords (e.g. environment and wildlife) to your description to enable the key word search to find them, and please tag your activities on the Naturally Healthy campaign – when prompted with the question: Is this activity being linked to a local or national campaign?
Devon LNP is proud to be part of the Planetary Health Alliance. This is an international consortium building a rigorous evidence base for informing policy solutions aimed at optimizing both human health and that of the environment. What we do to the world comes back to affect us, and not always in ways that we would expect. Understanding and acting upon these challenges calls for massive collaboration across disciplinary and national boundaries. The Planetary Health Alliance provides a platform to do just that.
Naturally Healthy partner projects
Naturally Healthy reports, evidence and links
Naturally Healthy scoping report workshop