There are so many different things you can spot whilst outside in Devon throughout the year. From migrating birds in Winter along our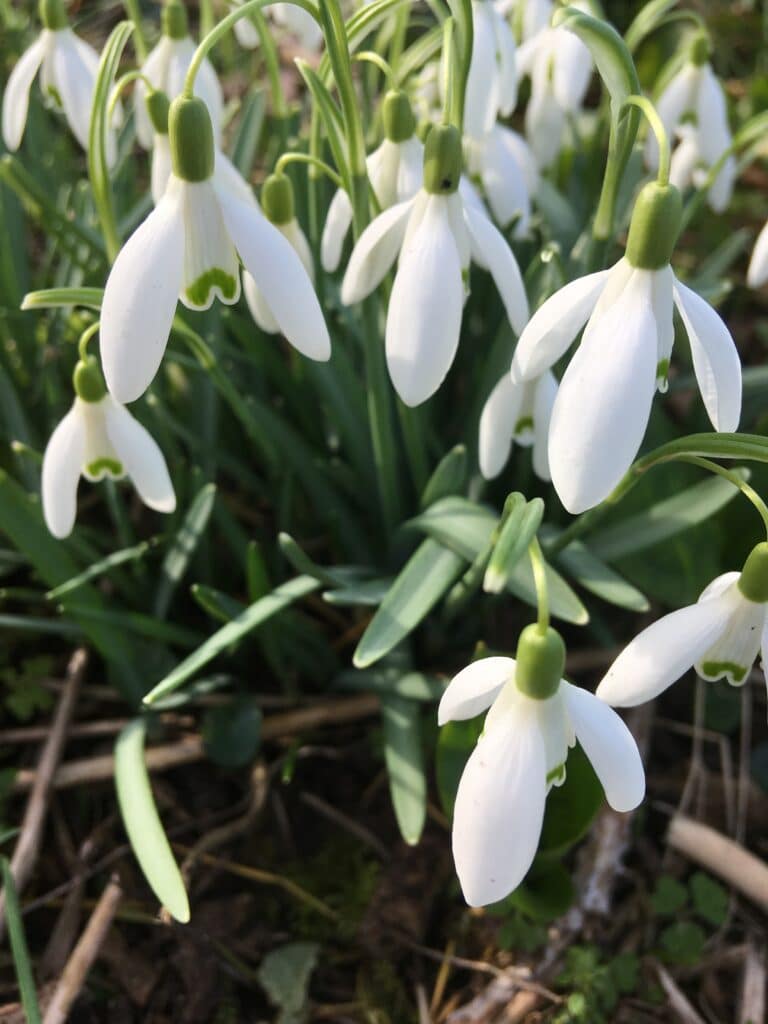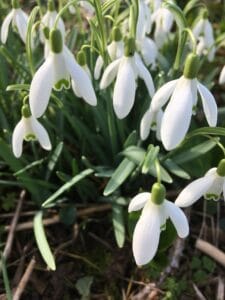 estuaries and coast, the emergence of flowers in Spring, bats feeding late into the night in the Summer, and an array of fungi in the Autumn, to name just a few.
You can learn more about the wildlife you might find in Devon by looking at the different volunteering opportunities below. We have also included suggestions of activities you might want to take part in and how to get involved.
Volunteering Outdoors

Volunteering Outdoors

There are loads of environmental volunteering opportunities across Devon.  Have a look through to find something you may enjoy, everyone is welcome and no experience is needed for most activities.

If you're unsure about what volunteering opportunity to choose, watch the recording of a webinar we hosted- Volunteering for nature- where to start?

Webinar presentations available to view here;

---

Cycling

Cycling

Share you cycle photos and journeys with us using #CycleDevon on social media.

If you are looking for cycle maps, head over to the Travel Devon website to find our town and city active travel maps and interactive cycle map of Devon*. These maps show signed, traffic free and advisory cycle routes and on road cycle lanes, making it easy for you to choose a route whether it's the quickest or the most pleasant.

Explore Devon also provide detailed information on the National Cycle Network Routes, Multi-Use Trails and Off-Road Cycle Routes in Devon.

Support to help you get back in the saddle

It's not always easy to try something new or get back into an activity you haven't done for a while. If you'd like to give cycling a go or get back into it, there is a range of support that you can take advantage of:

#ShareThisSpace

The 'Share this Space' campaign encourages everyone to be alert, be patient and be nice. This will help create a pleasant environment for everyone and hopefully reduce potential conflict or collisions. The webpage provides guidance for everyone, including top tips for pedestrians and top tips for people on bikes, and resources to help you spread the word, ensuring that we can all fully and safely enjoy our beautiful county.

---

Walking

Walking

Walking is the most accessible activities and there are plentiful opportunities to get outside and explore. There are several great websites and resources that can help you decide where you'd like to walk.

The Explore Devon website is a great way to find routes and places to visit and help you explore the naturally active way. It provides detailed information on a number of long-distance routes, shorter day and half-day circular walks and short easily accessible walks for those with limited mobility.

Devon is also blessed with two National Parks and several Areas of Outstanding National Beauty (AONB) within our county borders. A variety of walks are listed on both the Exmoor National Park and Dartmoor National Park websites. Devon also hosts a total of five incredible AONB, each with a unique character and lovely walks:

Walking in a group is an excellent way of meeting new people and sharing experiences. There are a large number of walking groups in Devon for a variety of abilities depending on your preference.

Walking for Health offers a variety of free short walks across Devon. All ages and ability welcome. A few schemes are listed below:

Accessible Trails and Wildlife Reserves

Devon is blessed with the most stunning countryside, a lot of which is accessible to people with limited mobility, those in wheelchairs, families with pushchairs, toddlers on scooters or people who simply prefer a flatter or more easy-going surface without having to clamber over stiles or climb steep slopes. To find our more visit the Explore Devon website (see walking and wildlife).

You may also find the following websites useful:

---

Gardening

Gardening

Gardening for Health, In Totnes you can join in with free weekly gardening open to everybody. Join in Mondays from 2-4.30pm at The Lamb Garden, Cistern Street, Totnes. Gardening for Health is a Totnes Trust led project.

Growing Devon Schools recognises that increasing numbers of schools, and teachers within Devon's schools, would like to start growing projects but lack the skills, knowledge and confidence to do so.  By linking providers (including zoos, gardens, community groups, growers etc.) with their local schools, they aim to provide information about those skills and knowledge and inspire confidence.

Thrive uses gardening to bring about positive changes in the lives of people living with disabilities or ill health, or who are isolated, disadvantaged or vulnerable. Thrive currently works largely in the SE but does hold a database of around 900 garden projects in the UK. Contact them for more details.

---

Wild swimming

Wild Swimming

Devon is THE place in Britain to try Wild Swimming.  Whether you want to float gently down an estuary or win the Dart 10km swim, you will be able to find advice and kindred spirits via the links below:

---

Running

Running

Running  provides both mental and physical benefits – especially in Devon's amazing countryside.

Dartmoor Training Co takes out informal running groups across the Dartmoor area and is aimed at people with mental  health issues from depression to Post Traumatic Stress Disorders. The running group also accommodates physical barriers that may prevent people from participating in exercise related activities. To cover costs a very small charge is made.  See the website for more information.

Couch to 5k is a running plan for total beginners. For advice, the plan and inspirational case studies from people who have gone from the couch to completing a 5km run see the website.

Parkruns –  Every Saturday at 9am
Totally fantastic free weekly 5km runs for all abilities and ages – dogs allowed!  

Devon Orienteering.  Adults and children welcome!  Orienteering means maps, forests and adventure.  You can run, jog or walk and it doesn't matter how young, old or fit you are, you go at your own pace.  If you like excitement, fresh air and exploring the countryside, then Orienteering could be the sport for you.  Give it a go!

---

Other opportunities

Other Naturally Healthy opportunities

The WAVE Project brings people together through surfing. Their evidence-based surf therapy programme is proven to help young people feel less anxious and more positive. They run beach school projects to help children feel more engaged in education. The Wave Project also runs Wave Rangers a project which engages young people between the ages of 10-20 to volunteer in projects that support the environment and their mental health.

Aquafolium is a Devon based social enterprise which aims to reconnect people with nature through activities such as Forest Bathing and foraging. See their website for more information or read a blog.

Dartmoor's daughter runs guided walks and nature-connection experiences to transform health and wellbeing on beautiful Dartmoor.

Forest Chi organises events, classes and workshops across Devon.  They create a space where people of all ages and from all walks of life can learn ways of connecting with nature.

Mindful-in-Nature, Sharpham Trust is supported by the Big Lottery Fund and is specifically designed to support mental health recovery, resilience and well-being for people aged 18+ living locally. It combines mindfulness and nature connection.

Wild Ideas supports and deliver projects and learning to create healthier, greener communities and to bring people into contact with nature: in schools, in work and in our open spaces.