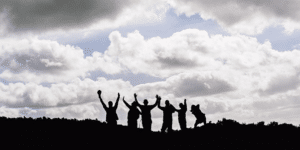 The Forum is a great way to connect to other cross sectoral organisations in Devon and access it as a platform to share knowledge and resources. The Forum provides an opportunity for networking, effective communication and joint delivery between partnership organisations, interest groups and individuals across Devon. 
We welcome anyone to the Forum who has an interest in Devon's natural environment and the naturally healthy agenda.  Current members include Local Authorities, National Parks, AONBs, Public Health professionals, GPs, Woodland Trust, Devon Wildlife Trust and many more. 
If you would like to get involved, please email Tom.Mack@activedevon.org.