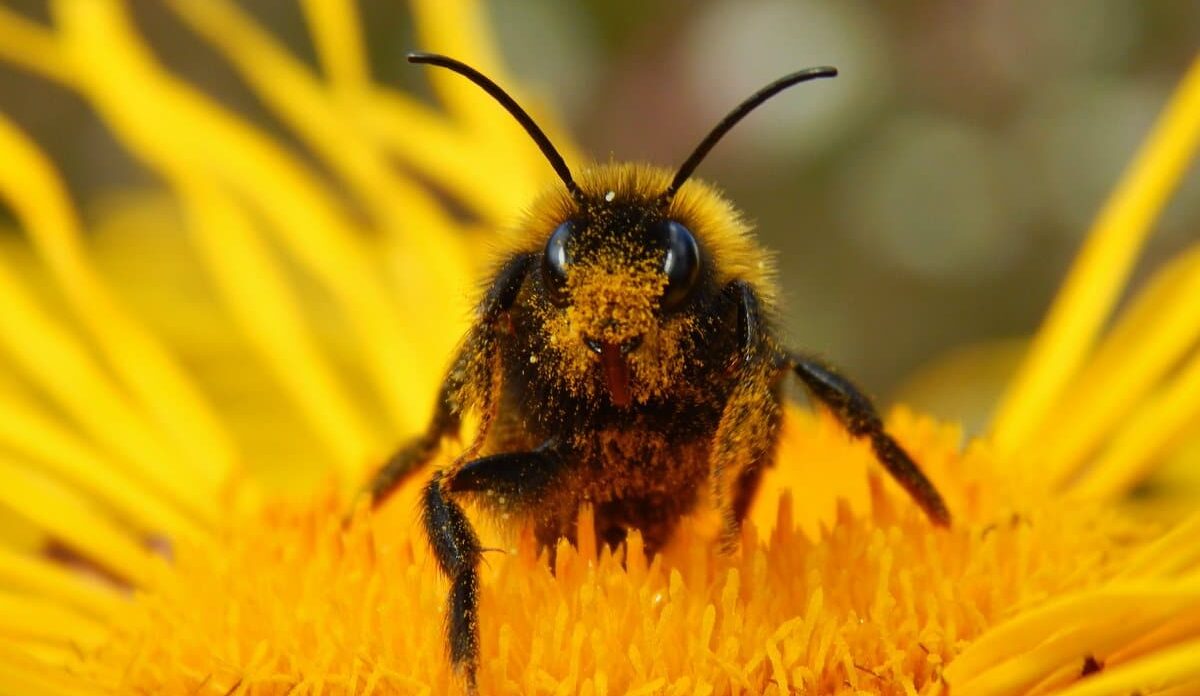 We need bigger, better, more and joined-up wildlife habitats (page in draft)
We have seen huge losses of wildlife habitats across Devon over the past century.  Our remaining wildlife rich spaces are largely disconnected from each other, often small and often in poor condition.  Many are still at risk from further loss and fragmentation as well as from impacts such as light pollution, invasives and disease, nutrient enrichment and recreational disturbance.
In order to reverse these losses and reduce impacts, we all need to take urgent action to create, enhance, expand and connect wildlife habitats across the county – in our villages, towns, countryside and seas.  This network of connected, wildlife rich habitats will be Devon's Nature Recovery Network (NRN).  It will provide the habitats that wildlife needs to feed, breed, sleep and move from place to place.  Critically it will allow the natural world to adapt to change.  It will also provide a range of other critical benefits such as carbon sequestration, flood control, clean water, healthy soils and recreational opportunities.  For more information see Why we need the Devon Nature Recovery Network paper (add link)
The Devon Nature Recovery Network will form part of a national Nature Recovery Network.  This national network is a key commitment in the the government's 25 Year Environment Plan as part of the drive to address the Ecological and Climate Emergencies and an initiative that has been pushed by The Wildlife Trusts – see their Nature Recovery Network Handbook.
A strategic approach – Devon Local Nature Recovery Strategy

Under the 2021 Environment Act there is a required to produce Local Nature Recovery Strategies (LNRS).  The Devon LNRS will set out the priorities and actions required to achieve the Devon Nature Recovery Network.  In 2020/21 Defra funded five pilots including one in Cornwall.    The Environment Act states that each Strategy needs to include:
A statement of biodiversity priorities.
A local habitats map setting out existing habitats and highlighting opportunities / priorities.
Devon Nature Recovery Network Map (local habitats map)
Delivery of a Devon Nature Recovery Network will be guided by the Devon Nature Recovery Network map (NRN Map) which will form part of the Devon Local Nature Recovery Strategy.    The map will show areas which are already important for wildlife as well as highlighting priority areas for action.  It will help us all to target conservation efforts including where to prioritise funding from sources such as carbon offsetting, Environmental Land Management, Biodiversity Net Gain and grants.
The NRN map covers the whole of Devon (including Torbay and Plymouth).
The Devon NRN Map will be available on the Devon County Council Environment Viewer (link to be added).
For further explanation of the layers, how to use the Viewer and information on habitats and designations see Further information on habitats (insert link to this paper – rename it?)
Information currently shown on the Devon Nature Recovery Network Map:
Core Nature Areas = the existing network of wildlife rich habitat.  This includes Priority Habitats, statutory and non-statutory designated sites (SACs, SPAs, SSSIs, LNRs, CWS etc) and Ancient semi-natural woodlands.  Habitats are grouped together and mapped as Broad Habitat (grasslands, woodlands, wetlands etc).
Nature Areas = existing habitats which have wildlife value (or potential value) but don't meet Core Nature Area criteria.  Mapped areas currently include:  (DBRC to insert).  Other habitats (such as churchyards, allotments, rough/tussocky grasslands etc) to be included in future iterations when data is available.  .
Habitat Suitability Mapping.  Identifies the habitats that could be created in any given area based on underlying geology, soils and landscape.  Primary habitats are those most likely to be present in an area were it in a near-natural state and the option of an open (grazed) habitat and a wooded habitat is given.  Secondary habitats represent the next most likely habitat and again an open and wooded option is given.  (explanation needs some examples + add that we are not trying to be super prescriptive – need mosaics of habitats / allow habitats to change over time ).
Nature Recovery Areas =  areas where landscape-scale restoration of habitats will contribute significantly to nature recovery across Devon.  These currently include the existing Strategic Nature Areas (add more info and a link to the Profiles).
Explain other relevant information already on the Environment Viewer  – designations, GHB S Zones, LCA, historic, flooding  etc
Future iterations are likely to include:
Species CNAs:  Sites designated for their value for species but which are not Priority Habitats e.g. CWS for cirl buntings.
Supporting habitat for species:  Habitats and landscapes which are critical for species e.g. high tide roosts along the Exe and Lesser Horseshoe Bat Sustenance Zones.
Priority Areas for key species assemblages / rare species e.g woodland birds, butterflies.
Priorities for carbon sequestration
Connectivity mapping
A key principle behind the map is that it should not be too prescriptive – we need to allow for natural processes / dynamism within landscapes whilst also managing important wildlife habitats such as ancient hedges, heathland and species rich meadows.  We also want wildlife everywhere!  We need to inspire everyone to take action for wildlife everywhere – not just in the mapped Nature Areas.
Work on the Devon NRN Map was initiated by Devon Wildlife Trust and is being undertaken under the umbrella of the Devon LNP.  Work is overseen by a Steering Group which includes (* = organisations funding the work): Devon Wildlife Trust* (Project lead), Devon County Council* (Chair and Project support), North Devon District Council*, Teignbridge District Council*, South Hams District Council*, Plymouth City Council, Natural England*, Environment Agency*, Forestry Commission,  AONBs*, Dartmoor National Park Authority*, Devon Biodiversity Records Centre* (Technical mapping), Woodland Trust*, RSPB and the North Devon Biosphere.   All other Devon Local Authorities are also helping to fund the mapping work.
Find out about how work was progressing through 2020/21 in a 10-minute video from project manager Ed or read a short presentation delivered to the LNP board in March 2021.  A Devon NRN webinar on 30th November 2021 showcased  work on the Devon NRN map for the first time – watch the recording.
Contacts:  Project / technical lead:  Ed Parr Ferris – eparrferris@devonwildlifetrust.org +  Steering Grp Chair:  Sarah.Jennings@devon.gov.uk
Devon initiatives, evidence and strategy
The Nature of Devon – The Devon Biodiversity Action Plan
State of Devon's Nature report
Devon Priority and Special Species
County Wildlife Sites Programme
Devon Rebuilding Nature Map.  Shows Devon Strategic Nature Areas with links to the profiles for each SNA.
Devon Invasive Species Initiative