Thinking about tree planting?
Planting trees and increasing woodland cover are positive things we can do now in response to the climate emergency and ecological crisis. Trees provide us with lots of benefits, including capturing and storing carbon as they grow, reducing flooding, and providing habitats for thousands of species.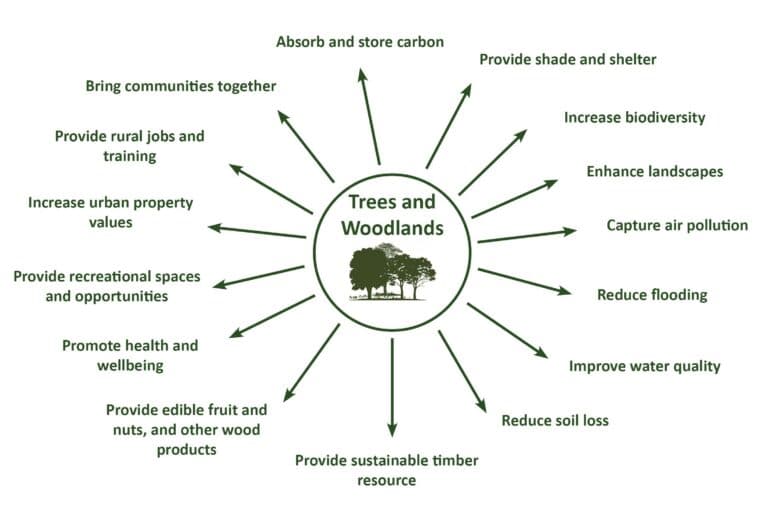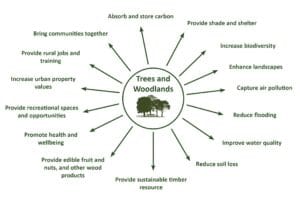 The Right Place for the Right Tree
We need to make sure that the right tree is established in the right place, using the right method, for the right reasons, and with the right aftercare. This means increasing tree cover whilst protecting what is special and valued in the landscape and keeping the environmental benefits already being delivered.
While most new tree cover is a positive thing, new trees in the wrong locations could result in unintended negative consequences. For example, establishing trees in wildflower-rich grasslands, heathlands or peatlands, could actually reduce biodiversity in these areas or even release more carbon than will be stored by the planted trees.
Trees and their roots can also damage buried archaeology, historic sites and their settings. Poorly designed monoculture plantations across swathes of land can change the diversity and special qualities of our beautiful Devon landscapes, including wide open spaces and views.
There are lots of things to think about when planning a tree planting or woodland creation scheme. This can seem overwhelming, but guidance and support is available – whether you're a farmer, landowner, community group, business, agent or an individual planning a tree planting or woodland creation scheme. We hope this guide will provide something for everyone, helping you avoid any unintended negative impacts and design an environmentally sensitive scheme.