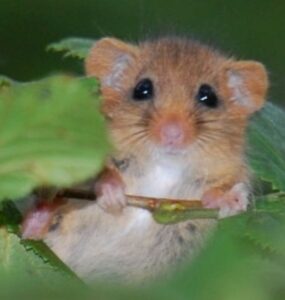 Devon is hugely important for wildlife supporting a wide range of species and habitats that are internationally important.
Many of our blanket bogs, heaths, old sessile oak woodlands, culm grasslands, sea cliffs, dunes, estuaries, reefs and sea caves are all protected under European legislation.
Devon supports internationally important populations of species such as otter, dormouse and greater horseshoe bat and a number of globally threatened species, such as the European eel, freshwater pearl mussel and pink sea fan, are found in Devon.
We even have species that are not found anywhere else in the world including the Lundy cabbage flea beetle and the horrid ground weaver spider.
The county is also important for many of England's 'natural treasures' including Atlantic ferns, mosses and lichens (associated with old sessile oak woodlands), breeding sea birds, veteran trees and wintering and passage water-birds.
We have however seen huge losses of wildlife over the last century. Our remaining habitats are often small and fragmented and impacted by issues such as climate change, invasive species, disease, pollution, lack of management, recreation and lighting.
For more information on the condition of Devon's wildlife see the 2013 State of Devon's Nature report.
We urgently need to reverse these declines and deliver a Nature Recovery Network across the county. To find out more about this, our Nature Recovery Network Map and the forthcoming Devon Local Nature Recovery Strategy (which will update the Devon Biodiversity Action Plan) see our Nature Recovery Network pages.
Further information