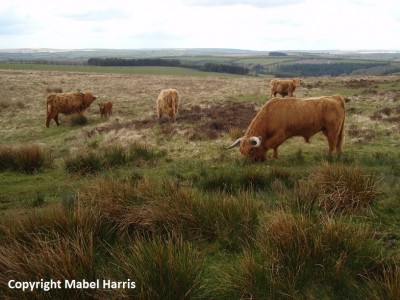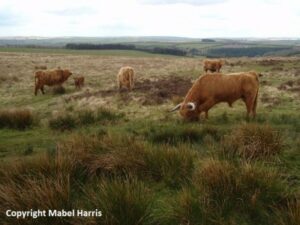 Agriculture is intrinsic to Devon and central to rural communities.  Agriculture and food production accounts for 13% of the county's economy, compared to 7.6% nationally. The sector is directly reliant on soils, water, pollinators, predator control and other services provided by healthy natural environmental systems.
Over the centuries farming has influenced our landscapes and led to the creation of wildlife rich habitats such as hedges, ponds, meadows and heaths. However, over the last 50 years agricultural intensification led by the drive for food production, along with other land uses, has led to huge losses of wildlife habitats and species.
Our agricultural sector faces huge challenges.  The complex and ever changing landscape of regulations, markets, funding and policy needs to interact in a way that makes economic and environmental sense and is understandable and deliverable.  Decisions need to be underpinned by the best available research and evidence.
There is a huge amount of work going on across the county to ensure that farming provides the food and other produces that we need whilst also protecting and enhancing the environment on which we all depend.
Vision
Devon's prosperous farming economy meets out production needs, protects and enhances the environment on which it depends and provides public benefits such as wildlife, access and flood control.
Devon LNP leads
Current work
Partner Projects
Please send any links to projects to nature@devon.gov.uk and apologies if any links no longer work.  We are aware that there are currently lots of projects missing from this list and that some of the projects listed have now ended.
Hedge fund report – CPRE, alongside the Organic Research Centre, have recently released a hedge fund report, finding that boosting hedgerows by 40% would create 25,000 jobs. The executive summary and a press release are available to read to see how, for every £1 invested in hedgerows, as much as £3.92 is generated for the wider economy.
Facilitation Fund / Farm clusters (add link)
Ruby country net-zero beef farming forum – How can beef farming, a sector so intrinsic to the Ruby Country that it gives it its name, make the move to net-zero whilst continuing to be economically viable? If you are a beef farmer, work in the beef farming sector/supply chain, or if you are a beef farming stakeholder and if you live and/or work in the Ruby Country, you have the opportunity to join this forum and shape the answers to this question.
Devon – Food, Farming and Countryside Commission – This charity is bringing people together to find radical & practical ways to improve our climate, nature, health and economy. They have a current enquiry in Devon which is looking at various issues including relocalising the food system and engaging more young people in farming.
Devon and Cornwall Soils Alliance – Led by The West Country Rivers Trust this looks at building capacity and capability across soils in Devon. They are now running seven feasibility studies to demonstrate a protocol for the assessment of soil health in any of the soil types in Devon and Cornwall.
Devon Local Food Partnership (add link)
Upstream Thinking – Working Wetlands and Mires on the Moors (Dartmoor & Exmoor)
The Blackdown Hills Rough Grazing Association provides a network for owners, managers and anyone interested in rough, wildlife rich grazing land.
Dartmoor Farming Futures is an experimental pilot project aimed at developing a new approach to the management of the public and environmental benefits associated with Dartmoor's moorland.
High Nature Value Farming in Devon – includes case studies in Devon
North Devon Biosphere diffuse pollution / natural flood management work.
The SWARM Hub (Duchy College, Rural Business School website) provides farmers and growers with practical, up to date and unbiased information to help manage natural resources efficiently and make the right business decisions.
Sustainable Intensification Research Platform, Working paper