We love Devon's dark skies!
Watching a magical moon rise over the sea, gazing up at the stars and the Milky Way, catching a glimpse of a barn owl in the cool moonlight… There are so many ways we can enjoy our night skies away from the dazzle and distraction of artificial lighting.
It's no wonder that the dark star-lit skies of Devon are so popular with residents and tourists alike.
Our wildlife needs darkness at night too. Light pollution can interrupt natural rhythms, including migration, reproduction and feeding patterns.
Whilst some lighting at night is important for our safety, unnecessary artificial light spilling into the night sky is a waste of money and energy, increasing our carbon emissions which in turn, has a negative impact on our environment.
We are proud that Devon has the fourth darkest night skies in the country, with low levels of light pollution. (See CPRE's Night Blight study)
Let's do what we can to preserve Devon's dark skies to benefit wildlife, tourism, and our own wellbeing.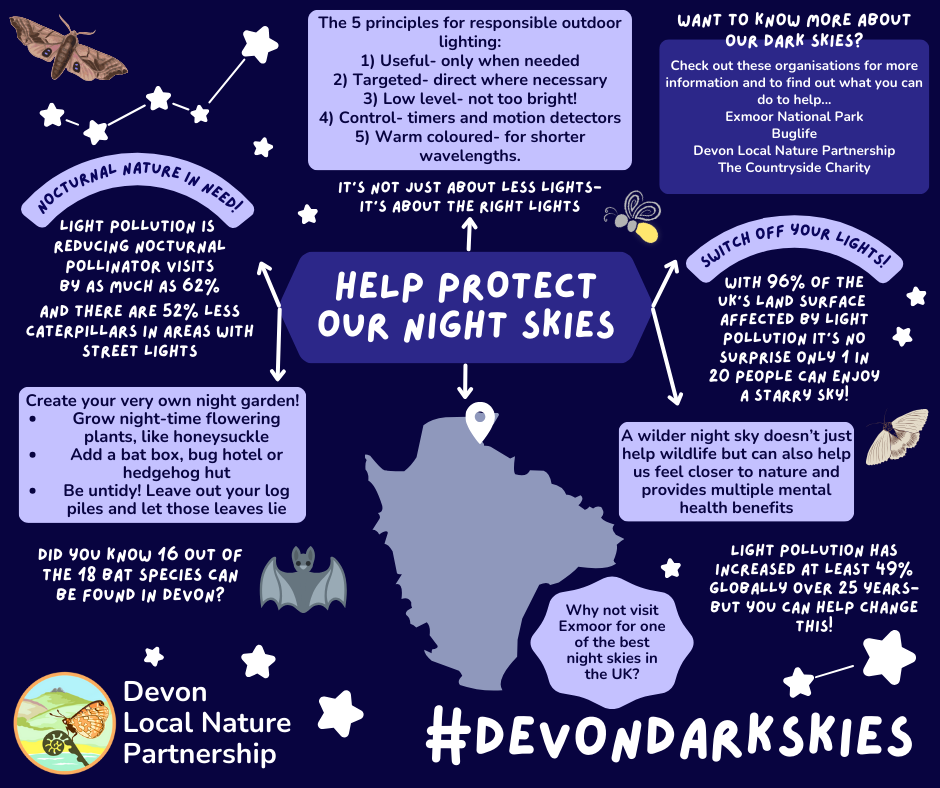 ---
What can we do to reduce adverse impacts of artificial lighting?
Avoid using lighting! Artificial light is hugely beneficial in some situations. However, we should always think twice as to whether it is essential.
Reduce light spill. Design lighting to minimise light spill into areas where it isn't required for example, through the design of the light fitting, use of walls / fences / dense vegetation to block light, or shutting curtains at night.
Ensure that lights are only on when required. Use motion sensors, timers for street lighting or just switch off lights that aren't needed.
Reduce brightness. Lighting should only be bright enough to fulfil its function. Reduce brightness through choosing bulbs with lower lumens. If you are trying to keep an area dark for wildlife such as a dark corridor the light levels entering the habitat should not be greater than the normal night light levels or 0.4 lux vertically and 0.2 lux horizontally.
Use warm lighting. Where possible use warm LED lighting of 2700K or less to reduce the blue/UV component. Warmer light reduces impacts on wildlife, human health and sky glow.
---
Devon Dark Skies Fortnight
Join us every October to celebrate the dark skies of Devon! 
Experience the magic of Devon's dark skies, learn more about our nocturnal species and discover what you can do to reduce light pollution. Let's help keep Devon's night skies special.
Follow us on social media to find events and information during Devon Dark Skies fortnight, and check out our Dark Skies Week webinars below from previous years.
#DevonDarkSkies
---
Online talks from 2021 Devon Dark Skies Week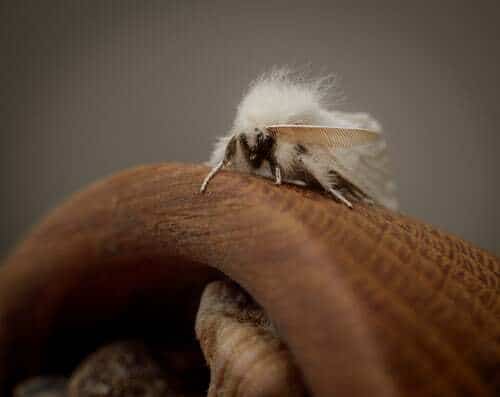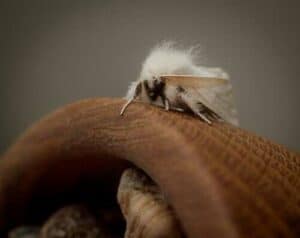 Speaker: Richard Fox, Butterfly Conservation
Richard's talk provided us with a basic introduction to moths and their importance within their ecosystems as well as a brief overview of the causes of their declines in Britain and provided an insight into the ways in which moths are affected by street lighting. He also shared with us the results of a recently published paper that he was involved in the research for.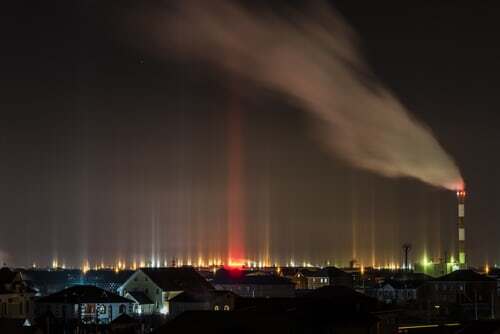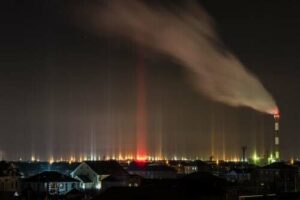 Speakers: Bob Mizon MBE (UK Commission for Dark Skies) and Ivan Buxton (Devon Campaign to Protect Rural England).
Bob's talk focussed on the night sky and the benefits of getting lighting right, highlighting the negative effects that overuse and ineffective lighting can have on our nocturnal wildlife. Ivan's talk focussed on the effects of night lighting and what we can do as individuals and communities to reduce the negative effects our lighting might have, both on us, and wildlife.
---
Dark skies activities and resources
Stargazing

Dark Skies Challenge using our activity sheet and try to complete all the challenges. You can still share pictures of yourself completing the challenges or your finished sheets with us on social media (#DevonDarkSkies)

Make a telescope to see the stars up close or use it in the day to see wildlife high up in the trees.

Use a sky chart to help you find objects in the night sky and identify the constellations you can see with this hand step by step provided by the International Dark Skies Association (IDA).

Make a Planisphere also known as a star wheel, this is like a sky chart but you can adjust it to show what the sky is like at different times of the year or when visiting different hemispheres. Step by step provided by the IDA.

Learn the basics of stargazing, how to prepare for a stargazing trip and what to start looking for with this guide from Sky and Telescope.

How to Spot Venus – Look for one of the brightest planets in the sky, also known as the morning star.

How to spot the North Star – The North Star is also known as Polaris. It's special because unlike most stars the Earth's axis points directly towards it so it remains in the same place in the sky throughout the night.

Visit a Dark Sky Discovery Site, Devon has two Dark Sky Discovery Sites outside of Exmoor National Park which are easily accessible and offer the potential to see the milky way. These are Trinity Hill Local Nature Reserve and Knapp Copse Local Nature Reserve.

Nominate a Dark Sky Discovery site, Devon only has two nominated Dark Sky discovery sites but if you've got a green space near you where you're away from the worst light pollution, there are good sightlines and there is good public access you can nominate your site. Nominations are also widely accepted from community and school groups so you can do this activity with others.

Night-time nature activities

Build a hedgehog house – Follow this guide by the Wildlife Trust to make a space for hedgehogs near you. This is also a great way to encourage hedgehogs into a garden.

Identify a Moth – See if you can identify any moths this week, this nature spotter guide by the Wildlife Trusts Wildlife Watch might be a good place to start.

Go on a night time nature walk – Going for a walk at night can let you see and hear things you'd never see in the day and is a great way to see somewhere you know well differently. This guide by the National Trust will help you know what to look out for throughout the year.

Twilight activity sheet at home – Have fun completing the activities and learn about night-time forest animals by Forestry England.

Twilight activity sheet in the forest – Take a visit just before dark to see many animals at their most active. Use this sheet when you go on your twilight adventure and see what you can spot by Forestry England.

Visit a dark skies reserve 'virtually'

While it may be difficult to look at dark skies from different places around the world right now, we've brought a collection of videos together so you can still experience some incredible dark skies.

Dartmoor National Park – A time-lapse film by Arthur Cauty, taken from the depths of Dartmoor National Park.

Exmoor National Park – Exmoor NP was the very first designated International Dark Sky Reserve. Discover what this means and learn how you too can explore the dark night skies of Exmoor.

Northumberland National Park – Head north to Northumberland and watch the stars travel through the sky in another time-lapse video created by the National Park.

Galloway International Dark Sky Park – A short time lapse film by Alasdair MacLeod set in the Galloway Forest National Park in south west Scotland. The park is a designated dark skies location, and is a fabulous place for viewing the night sky.

Aoraki Mackenzie International Dark Sky Reserve – A time-lapse compilation showcasing the night inside and around Aoraki Mackenzie International Dark Sky Reserve in New Zealand's South Island. Aoraki Mackenzie is the largest gold rated dark sky reserve in the world, covering 4367 square kilometres.

Citizen science projects

Galaxy Zoo – Help astronomers learn how galaxies form by classifying telescope images of distant galaxies according to their shapes, you may even be the first person to ever see these images.

Solar Stormwatch – Track eruptions of material from the solar atmosphere as they expand through the inner solar system so we can improve space weather forecasts.

Moon Mappers – Map craters on the moon so that any robots can find safe spaces to land.

Stardust@Home – Find tiny interstellar dust particles that originated in distant stars light years away, collected on an aerogel from space.

Resources for schools

Resources for Schools

Below are the links to two lesson plans provided the CPRE which might provide some inspiration for schools and education groups wanting to learn more about dark skies and light pollution.