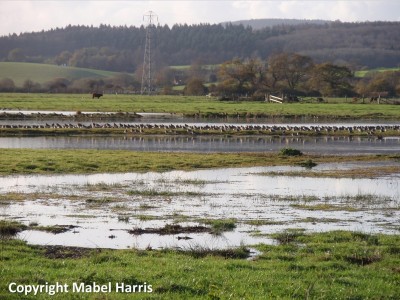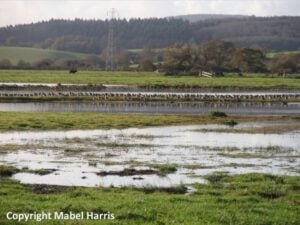 Water is Devon's most valuable natural resource. Our damp climate has helped to create the internationally important blanket bogs of Dartmoor and Exmoor, wet acidic grasslands of the Culm (over 80% of England's remaining culm grassland is found in Devon), and 3,500 km of streams and rivers, ranging from fast-flowing upland watercourses to meandering lowland rivers.
Current issues include the pollution of water courses, bathing waters and shell fisheries; barriers to fish movement; and serious flooding events. We need productive freshwater fisheries and shell fisheries, human communities protected from flooding and better quality wetlands, rivers and bathing waters.
Catchment-wide approaches to management of the water environment achieve multiple benefits and include innovative investment in the water environment, building on the Upstream Thinking approach pioneered by South West Water.
Projects and links
Flooding
Devon Flood Risk Management – information on the action being taken to tackle the risk of flooding in Devon including how to report flooding, natural flood management and the flood risk management strategy.
Latest headline evidence from the Defra Multi-objective Flood Management Demonstration Projects with a focus on the Source to Sea Project (Holnicote, Somerset), National Trust, can be found here Symposium Headlines, Holnicote.
Susdrain – provides a range of resources for anyone involved in Sustainable Urban Drainage Systems (SuDS)
Other useful documents