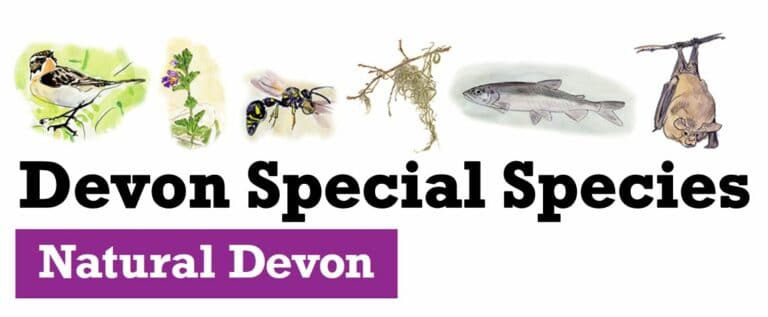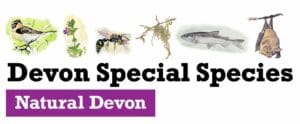 #DevonSpecialSpecies
On Tuesday 30th January 2018, the Devon LNP hosted a celebration of the launch of the Devon Special Species list at County Hall, Exeter. There were lots of fascinating talks about some of Devon's rare species and local conservation projects such as 'Back from the Brink' from species experts.
Presentations:
Devon's Special Species –   Sarah Jennings, County Ecologist, DCC and Devon LNP manager
Under the Sea –   Keith Hiscock, Associate Fellow, Marine Biological Association
Tales of Spineless Species –   John Walters, Entomologist
Flies – How to lean to love them… –   Rob Wolton, Devon Dipterist Society
Moths –    Barry Henwood, Devon Moth Group
Butterflies –   Jenny Plackett, Butterfly Conservation
Plants –   Hannah Gibbons, Plantlife and Devon Wildlife Trust
Back from the Brink –   Craig Dunton, Bat Conservation Trust
Birds –   Kevin Cox, Devon Birds and Chair of the RSPB
Watch video recordings of the presentations above from the event.
See the agenda for a full list of speakers from the event, including John Walters, who spoke about rare invertebrates, Jenny Plackett from Butterfly Conservation, species experts; Keith Hiscock, Rob Wolton, Barry Henwood and many more!
The Devon Special Species list consists of 96 species for which Devon has a particular responsibility to ensure their continued survival in the British Isles.