Devon's geology records 415 million years of Earth's history and as a result is one of the most varied in the British Isles.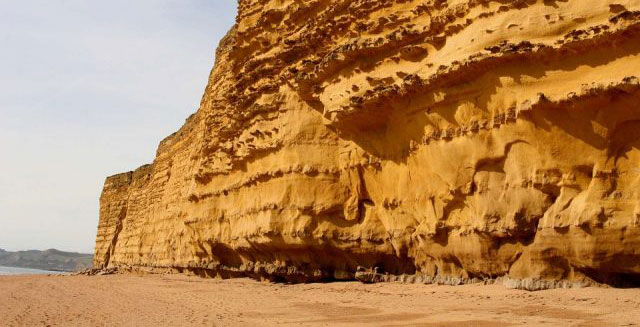 Devon is the only county in the British Isles to geological period named after it (the Devonian period which occurred 417 – 354 million years ago).
Devon has two World Heritage Sites which are designated due to geological interest:
Devon also hosts the English Riveria Global Geopark, which covers the administrative boundaries of Torbay, and was designated due to its geological interest. Global Geopark designations have a wider remit than the conservation and protection of geology though as they are used to promote awareness of geohazards, educate on climate change and inform about the need for the sustainable use of natural resources.
Devon RIGS (Regionally Important Geological and Geomorphological Sites) is a voluntary group concerned with geological conservation in Devon.
The Ussher society promotes research into all aspects of the geology and geomorphology of South-West England.
Find out more about Devon's geology on the Devon County Council web pages.
Read about geology and soils in Devon's State of Environment report [pdf].