Water is Devon's most valuable natural resource. Our damp climate has helped to create the internationally important blanket bogs of Dartmoor and Exmoor, wet acidic grasslands of the Culm (over 80% of England's remaining culm grassland is found in Devon), and 3,500 km of streams and rivers, ranging from fast-flowing upland watercourses to meandering lowland rivers.
Devon's rivers, lakes, bathing waters, estuaries, wetlands and groundwater provide many benefits. They supply drinking water and support fisheries. They provide an essential resource for business and agriculture, transport routes and recreational opportunities. Healthy water environments help to protect us from floods and droughts and to regulate air quality and our climate.
Current issues include the pollution of water courses, bathing waters and shell fisheries; barriers to fish movement; and serious flooding events.  We need productive freshwater fisheries and shell fisheries, human communities protected from flooding and better quality wetlands, rivers and bathing waters.
Vision
Devon's river catchments provide resilience to flooding and drought, healthy fisheries and wildlife habitats, fantastic recreational opportunities and a clean water supply.
Leads
Board lead: Perry Hobbs, SWW

Working Group: Peter Burgess (DWT), Laurence Couldrick (West Country Rivers Trust)
Current work
We need joined-up, catchment-wide approaches to management of the water environment to achieve multiple benefits and continued innovative investment in the water environment, building on the
Upstream Thinking
approach pioneered by  South West Water.  In Devon this work is led by the Catchment Partnerships.  The Catchment Partnership come together for a Devon wide meeting under the umbrella of the LNP.  A summary of the Catchment Partnerships can be found
here
.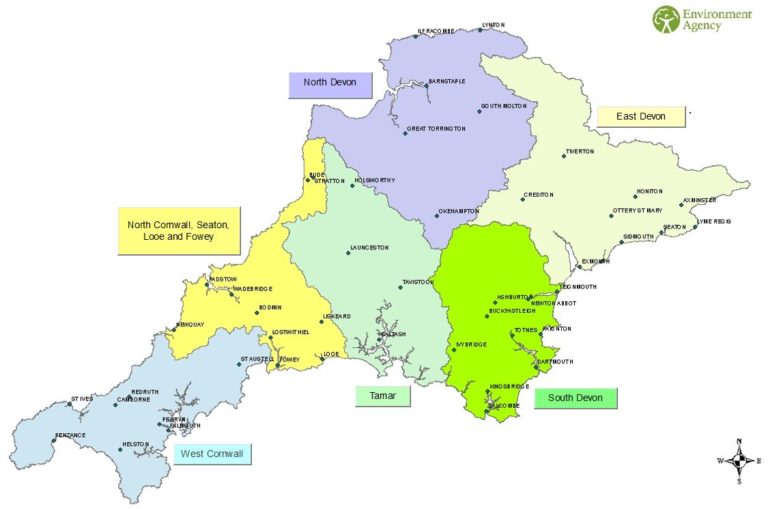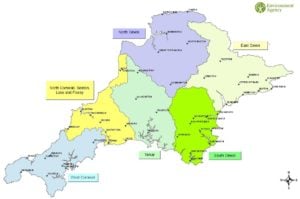 The Devon-wide Catchment Group includes representatives from the four catchment partnerships across Devon and other key partners who meet to:
Provide oversight of catchment issues at county scale to reduce overlap and duplication and ensure consistent engagement of stakeholders across all partnerships
Coordinate strategic issues across Devon (e.g. NFM, soils)
Develop tools and guidance collaboratively at county level
Share learning, experience and data at a wider level
Feed into LEP industrial strategy and other relevant county-wide plans
Address difficult issues which are common to each catchment
Developing cross boundary projects
Agricultural Resource Management report, 2016   This report outlines any barriers to good land and soil management, identifies what current es are missing and suggests actions needed in order to improve land management to improve flood risk management in Devon.  Produced by FWAG for the LNP.
Partner Project and links
Please send any updates to nature@devon.gov.uk – apologies for any links that are out of date.
Upstream Thinking is South West Water's flagship programme of environmental improvements aimed at improving water quality in river catchments in order to reduce water treatment costs.  The initiative is supported by a number of partners.  Current Devon projects funded through Upstream Thinking include:
The North Devon Biosphere  video to show how farmers in North Devon have managed the land to create new wetlands and help to preserve nutrients in soil and save money.
Defra's Catchment Restoration Fund provided funding for three years from 2012/13 for projects which helped to meet Water Framework Directive targets (read the Catchment Restoration Fund: Environment Agency Summary Report (2012, 2013)).  There were four projects in Devon  led by the West Country Rivers Trust in the catchments of the Axe and Exe, Dart and Teign, South Hams and Taw.
Taw River Improvement Project  – otherwise known as TRIP, the Taw River Improvement Project involves restoration work, through targeted habitat management work and by reducing the amount of pollution entering the rivers, with an aim of improving water quality across the whole catchment to improve the health of this vital river ecosystem
Catchment Sensitive Farming provides diffuse pollution advice to land managers. Devon's Priority Catchments are the Rivers Axe and Otter, South Devon, River Exe and Tamar – Tavy.  Advice is also available via the Taw, Torridge and North Devon Streams Partnership (one of nine partnerships across England).
The Catchment Management Information Gateway, developed by the West Country Rivers Trust, aims to provide up-to-date information and resources relating to all aspects of catchment management (under development).
Catchment based approach
– Our watercourses and wetlands are managed most effectively through a Catchment Based Approach; a community-led approach to monitor and manage the quality of the river environment from source to sea through collaborative working.  The aim of a Catchment Based Approach is to deliver a range of environmental, social and economic benefits while protecting our water environments for the benefit of all.
Flooding
Devon Flood Risk Management – information on the action being taken to tackle the risk of flooding in Devon including how to report flooding, natural flood management and the flood risk management strategy.
Latest headline evidence from the Defra Multi-objective Flood Management Demonstration Projects with a focus on the Source to Sea Project (Holnicote, Somerset), National Trust, can be found here Symposium Headlines, Holnicote.
Susdrain – provides a range of resources for anyone involved in Sustainable Urban Drainage Systems (SuDS)
Strategies
The South West River Basin Management Plan (2009), Environment Agency